A short biography of Taka
My name is Taka.
I play Irish traditional music on the fiddle, banjo, and tin whistle etc.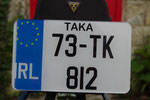 I come from Japan. I was born in Tokyo and grew up in Saitama. Saitama is a county beside Tokyo.
I first got interested in Ireland when I was about 14 or so.
I was keen on cycling at the time and my dream was to ride the Tour de France.
When the Dublin-born cyclist Stephen Roche won the Tour de France in 1987, I became a big fan of him and I also became interested in his home country Ireland.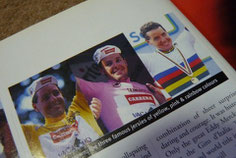 Stephen Roche in the 1987 Tour de France

I first came to Ireland in 1997.
That was ten years later since victory of Stephen Roche in the Tour de France.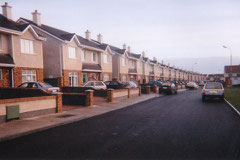 I first went to a private English language school in Dublin to study English but my main purpose of staying in Ireland was to see the Tour de France in Ireland.

In 1998 the Tour de France was due to start in Dublin to commemorate 200 years anniversary Irish Rebellion of 1798.
My plan was to study English first, then travelling in Ireland on a bicycle, and before return to Japan watching the Tour de France in Ireland.

So I didn't know anything about Irish music and I had never played any instrument before I came to Ireland.

While studying in Dublin, I had a chance to visit Cultúrlann na hÉireann. A couple of friends at the school invited me to go there together to see a show of Irish music and dancing.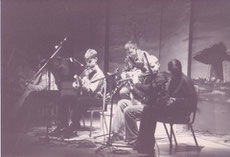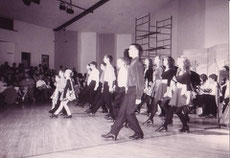 [photos above] one of the stage performance of Irish traditional music and dancing I ever saw in my life

When I saw the performance of Irish music and dancing for the first time, I really like the whole sound of the music and I started buying CDs of Irish traditional music.

Eventually I became interested in playing Irish music myself and got my first tin whistle in a souvenir shop.

Since then I got really hooked up with Irish music.

After I returned to Japan I continued to practice the tin whistle and I started to learn other instruments as well.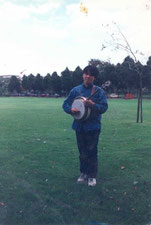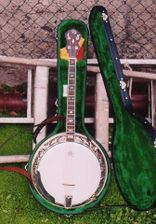 Alongside short visit to Ireland in the summer to attend the Willie Clancy Summer School, in 2001, 2003, 2006 and 2010 I stayed in Ireland about a year to learn music.

[photos above] the first ever Willie Clancy Week I attended
So far I have taken lessons from Joan Hanrahan, Brendan Larrissey, Martin Hayes and Vincent Griffin.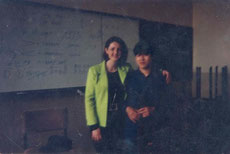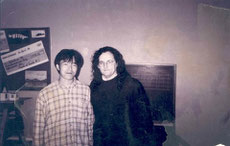 Vincent Griffin was a my neighbour when I was living in Feakle, Co. Clare in 2010.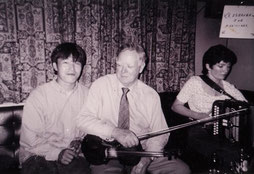 Vincent Griffin plays the fiddle in my house in Ayle, Fekle, Co.Clare

I have taken the SCT exam which is the examination for Irish traditional music organised by Comhaltas and I have passed the SC2 grade for my fiddle playing.

I took the SCT exam and passed the SC2 grade.
In 2015 I passed the TTCT exam which is a traditional music teaching certificate or from Comhaltas Ceoltoiri Eireann in Dublin, Ireland.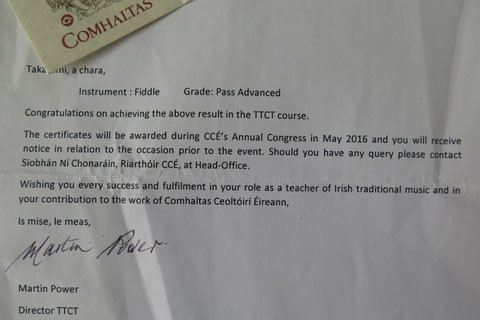 Now I play and teach Irish traditional music in my home town in Saitama in Japan.
Unlkie Tokyo, Saitama is not very populated town but I am very keen on promoting Irish music here.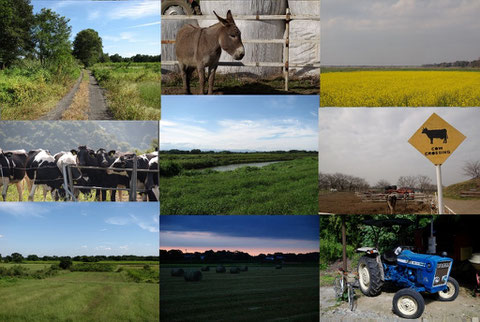 I lived in Ireland between 2010 and 2011. The place where I lived in Ireland called "Ayle" which is located in the village of Feakle in Co. Clare.Feakle is a well-known place among traditional music enthusiasts.
Feakle hosts traditional music festival every year.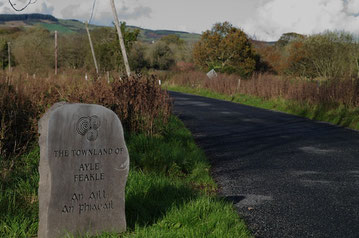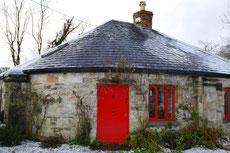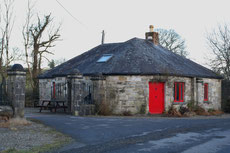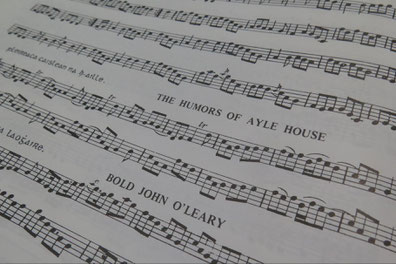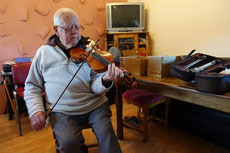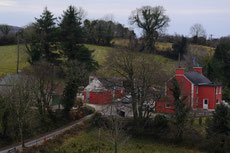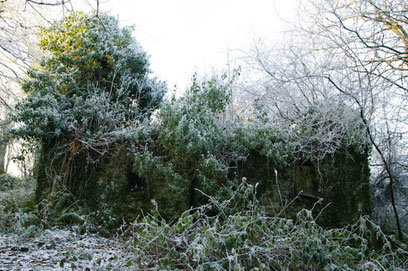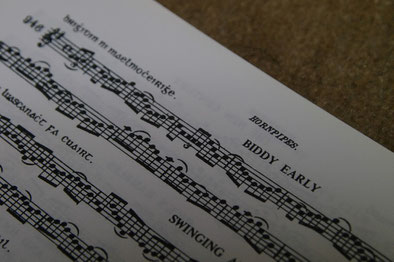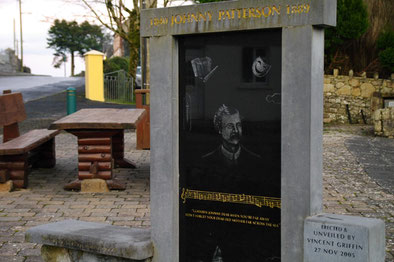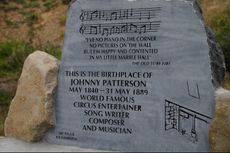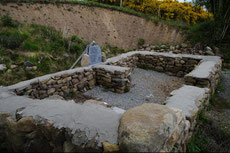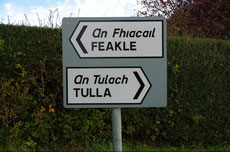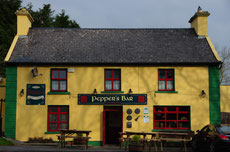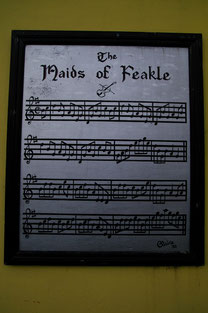 Since I first became interested in Ireland by cycling, I cycled many part of Ireland during my stay in Feakle.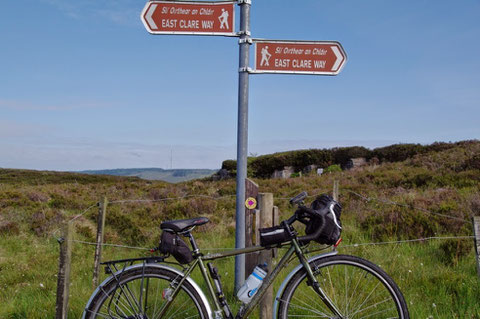 I cycled the whole of the East Clare way. The East Clare Way is a long-distance trail in Co. Clare.
It is a 112-mile long circular route that begins and ends in Killaloe.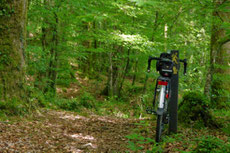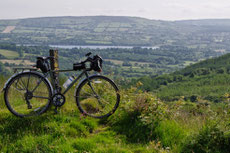 While I was living in Ireland I also took a part in various cycling events held in various part of Ireland.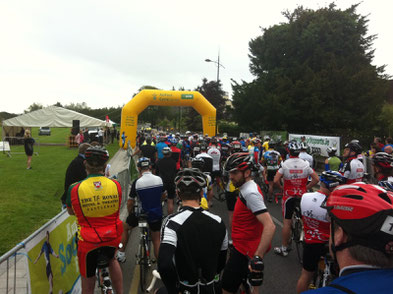 I also entered running events too.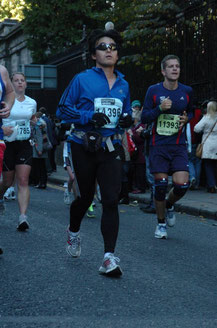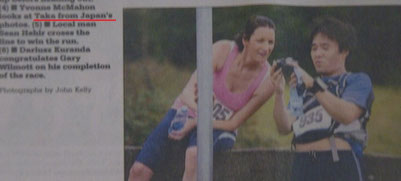 I also enjoyed walking on the various mountains in many parts of Ireland
I climbed all of the highest points in 32 counties of Ireland.